On the following site, you find information about important milestones in my career. A further sections shows some associations i am a member of and my interests.
Carrer Milestones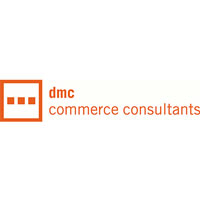 management consultant
E-Commerce
I recently started a new and exciting career step at dmc commerce consultants GmbH in Stuttgart.
Management Consulting, E-Commerce
Freelancer
Web und Consulting
Since february 2013 i am a freelancing software developer. For me it was the next step after several jobs to make my own enterpreneurial experiences with clients, projects and other challenges.
Webdesign, Consulting, Fun
Internship
VW Consulting
From October 2012 – January 2013 i was an intern at VW Consulting, the internal TOP management consultancy of the Volkswagen group. I was part of the team "Finance and IT" and supported a project dealing with IT project portfolio planning and IT operations managment.
Structure, Analysis skills, presentation and communication
Master Studies
WWU Münster
Since 2011 i am studying my master's degree of Information Systems in Münster. This international program boots my experiences in the areas of IT management and Business Process Management. I further gained inisghts into IT Security and the eHealth industry.
IT Management, Business Process Management, Business Administration
Job Experience
1 year at Bigpoint
From 2010 to 2011 i was employed at one of the world's leading game development companies – bigpoint. I developed solutions for the internal tools team, e.g. Single-Sign-On or I18N. Main programming languages in use: PHP and Java
PHP, Java, i18N, SSO, games
Study Abroad
University of Limerick
From September 2009 to January 2013 i studied abroad in Limerick (Irland). The very exciting exchange with students from around the world as well as the insights into new ways of teaching broadened my horizon.
Internationality, People, English
Bachelor Studies
University of Constance
From 2006 to 2009 i studied Bachelor of Science of Information Engineering at the university of Constance. A great choice to start my IT career and gain know-how in all fields of modern IT.
Mathematical foundations, software engineering, usability, project management, databases
Associations
Scholarship
Studienstiftung des Deutschen Volkes
Since May 2009 i am scholar at Studienstiftung des deutschen Volkes. Especially the individual offers as well as the exchange with very interesting personalities make me a proud member of this exclusive association.
Experience exchange
RYL! Hamburg e.V.
Students coach students
Rock Your Life! qualifies university students as coachese, who coach students from high schools. I am proud to be co-founder of the associations and was president from 2010-2011.
Co-founder, ex-president, member
Interests
Web technologies, IT innovationen, traveling, scuba diving, soccer, (Long-, Wake-, Snow-, …) Boarden
Another hobby are LIMERICKS – short poems to make people chuckle. During my time in Limerick (Ireland) i stumbled across this form of lyrics and got addicted. You find one sample Limerick on each of my sites.